At English Language For Kids, we offer a range of options to help you choose which learning journey suits your child best
Our 6-week programme of English language lessons for kids introduces a new weekly theme sure to spark your little one's imagination: Animals, Colours and Family, to name a few
Children learn grammar incidentally by practising vocabulary and sentences that match the weekly theme, gradually building their confidence and fluency. This practice is combined with fun, colourful creative activities to suit their learning age.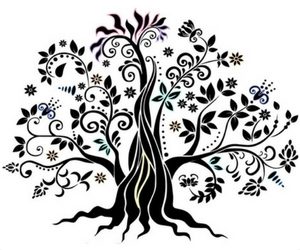 Enrol Now
Each week, students receive:
Access to our Wednesday Webinar video of English language lessons for kids, also available as a recording to download and repeat throughout the week
Vocabulary cards with words and images, to place around their home environment for daily practise
Child-friendly grammar activities, with cloze puzzles and sentence structure cards to hone their speaking skills as learned in the Wednesday Webinar video
Make & Create art activities linked to the weekly theme, to extend their learning through play and creativity
A craft pattern to make our weekly

themed puppet to guide them through their practice

Music time introducing our Song of the Week, available as an audio recording to listen to at bedtime, in the car, on the go… building fluency and listening skills
A weekly challenge via social media to win our Book of the Week!
Personalised, individual feedback to all learning efforts shared in Our Community via social media

Our Sample Course: The Seed introduces your child to our lessons, subscribing to the first two weeks, with the option to extend and complete the full programme when you're sure it's best for you
Our Standard Course: The Acorn provides your child with every lesson, resource and project of the entire 6-week course, available for digital download in your English Language For Kids account each week
Our Premium Course: The Oak Tree offers all the features of Our Standard Course: The Acorn, PLUS 3 x 20-minute individual tutorial sessions. Delivered by Skype throughout the course, the individual tuition will allow your child to master their new learning in short bursts with interactive, personalised practice and encouragement. Sure to delight, and offering incredible value to parents!
Our next 6-week course begins February 21!